A gravestone or headstone is a rectangular piece of stone erected on the ground and engraved on it is the name, place, date and time of death of the deceased and also any message by his loved ones.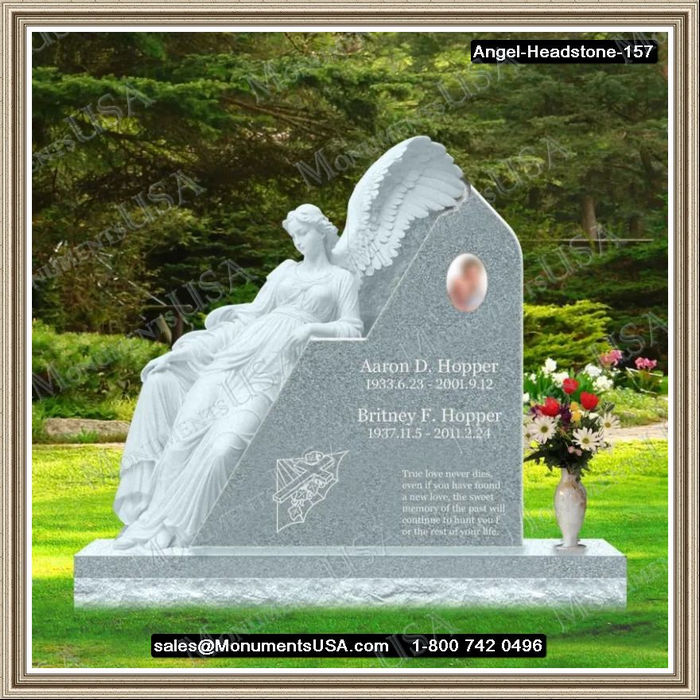 This design consists of a spacious headstone and on the headstone is a monument of a cherub, who is sleeping peacefully on it, and its wings are in the shape of protecting it. A monument is a sculpture carved out of stone in the shape of a human, angel or cherub. A cherub is a winged child like an angel.
This cherub has peaceful features that symbolizes that the soul has now reached in its eternal life, and will there be resting in peace forever. Death has provided it a chance to leave the mortal, and live for eternity in the palaces that will be provided to it in heavens. All its worries, anxiety and difficulties have now ended and it is now free from all worldly fears and cares.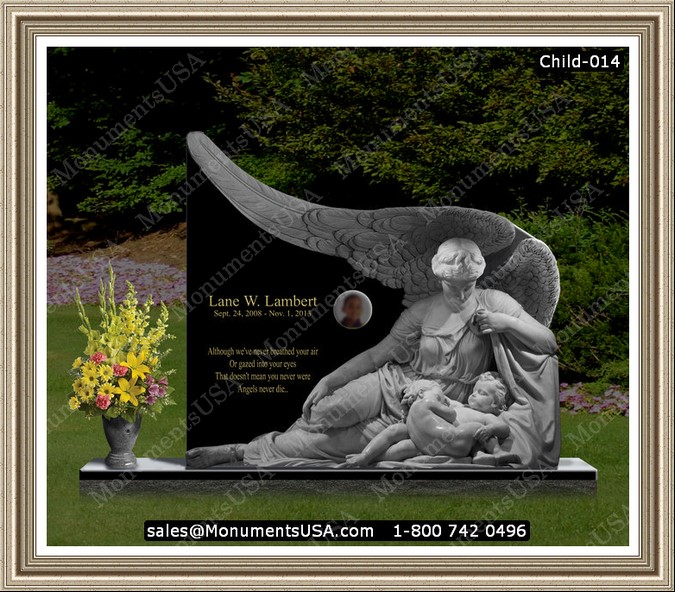 Its sleeping pose tells the world that there is no night which doesn't have morning. Even if you are going from your death phase you will soon wake up and the doors to eternity will be opened for you. You have to sleep until the day breaks and shadows of your sins are converted into shadows of hope and love. Even though you are gone your memories will still be alive in our hearts; memories that never die.
As this design consists of a child angel it is a great choice to show your love for your children. Children are those soft hearted and delicate creatures which need to have comparatively more sense of protection, and this design is the best way to symbolize protection and love.
Also this design can be used to symbolize that when you wake up there will be infinite morning that will never be converted into darkness. Your soul will be as innocent as a child whose heart is free of grudges and worldly sins. It shows purity, love and satisfaction. Satisfaction for the life spent in this world as well as satisfaction for the life that lay ahead till infinity.
Also it conveys the message of soul for its loved ones that don't grieve I am just sleeping. Be patient one day you will also come to me and we will be together again.